---

RJ Martin Kozuka
Handmade by custom knifemaker R.J. Martin. 3.75" chisel ground A2 blade, 7.5" overall length, full tang with black rayskin under epoxy impregnated black cord wrapped handle.

Comes with a wood lined carbon fiber wrapped boot/belt sheath and neck sheath (see picture below) with ball chain included, both with imbedded rare earth magnets.

Comments:
Outstanding chisel grind with almost no secondary bevel makes this knife slice like a dream.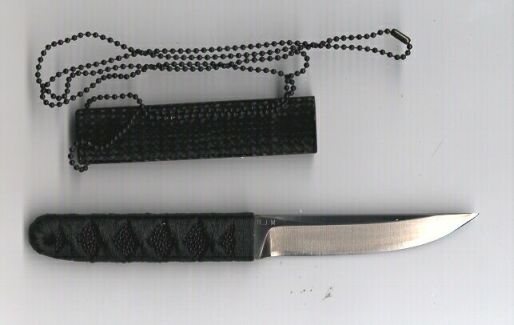 ---
Home . Alternity . Legend of the 5 Rings . Warhammer FRP . Other.