Himalayan Imports Khukuri
---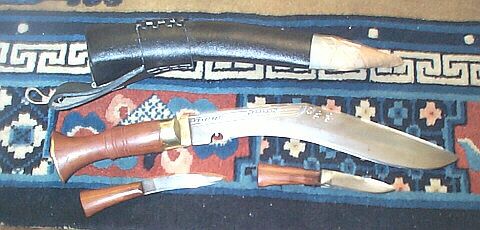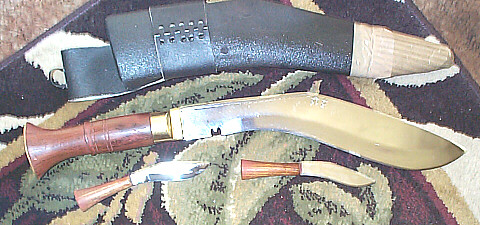 Himalayan Imports Khukuri
15" Sirupati (top), 16.5" WWII (bottom)

Unlike the mass produced trinkets meant for tourists in India, these knives are hand-forged in Nepal by experienced bladesmiths using traditional methods from tough spring steel. The blade design has been proven for a thousand years, and in numerous wars in the hands of the famed Gorkha regiments of the British Army.

Made in a shop operated by Himalayan Imports and run by the Royal Bladesmith to the King of Nepal, the story of how this tiny company came to be known as the maker of the finest authentic khukuri in the world is at least as fascinating as the blades themselves. A few paragraphs would not do justice to the tale and the story of the business founded by 'Uncle' Bill Martino is better told on the Himalayan Imports (HI) website listed below.
---
Home . Alternity . Legend of the 5 Rings . Warhammer FRP . Other.